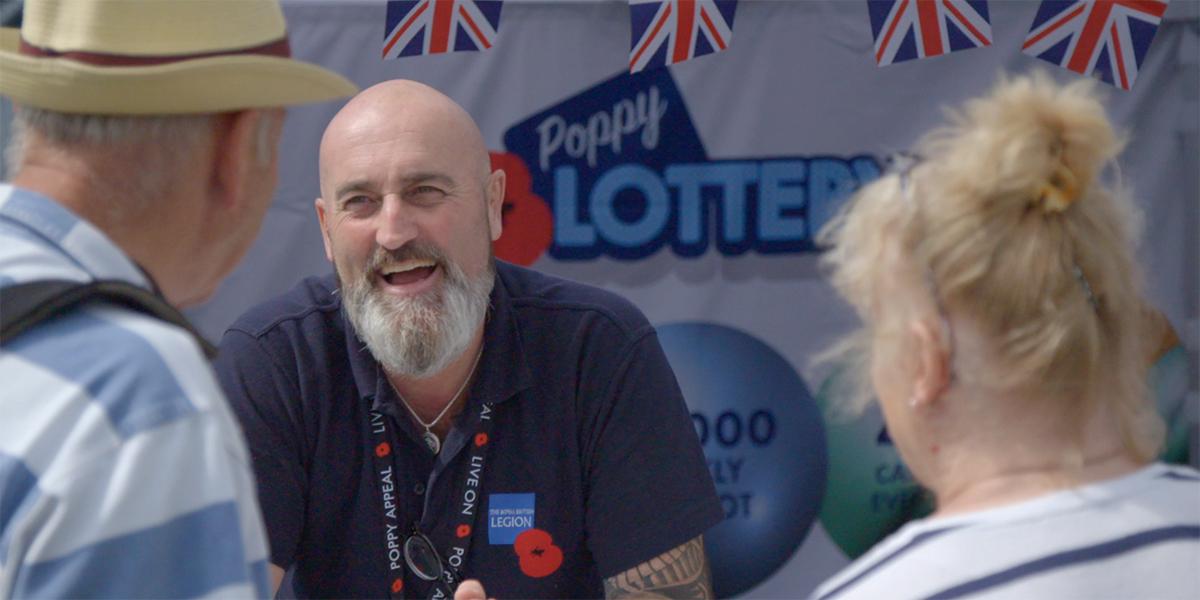 Face-to-face fundraising
DONOR QUALITY, FUNDRAISING COMPLIANCE AND ACCOUNT MANAGEMENT LIKE NO OTHER
Our focus is on private-site fundraising, most often for larger charities seeking national campaigns. Our fundraisers are quality driven – true experts in engaging with the public to produce lifetime value for our charity partners, and equally skilled at sharing their passion for a cause and securing loyal support.
With our roots in face-to-face and over a decade of experience, we've built our reputation on strong client relationships backed by results. We're proud to be the best in the sector for attrition rates and support this with a guarantee that secures your ROI.
Supporter acquisition
Our fundraisers are fantastic at recruiting new supporters. They don't sign up just anyone but the right donors who genuinely believe in the cause and will give lasting support.
Sector-leading attrition
We achieve extremely low attrition levels as a result of strategy, our approach to venues, supporter experience and training, and back this with an unrivalled attrition guarantee.
Technology
We blend the use of technology with traditional face-to-face, from contactless direct debits and the use of SMS and QR codes, to using video to enhance the fundraising pitch.
Supporter choice
Direct debit or a legacy referral, donate now or start a longer-term supporter journey. We strive to offer a personalised experience and let supporters give in a way that suits them.
Fundraising venues
We'll always invest in the most suitable sites that yield quality supporters. Our expert knowledge and understanding of the market allow us to tailor campaigns to greatest effect.
Exhibitions and events
We stand out from the crowd at any event, bringing creative flair on how best to maximise the space and always crafting a unique and immersive supporter experience.
Professional fundraisers
We place strong emphasis on recruiting and retaining the best fundraising talent. Our team tend to be mature, and are always responsible, engaging and professional.
Cultivating loyalty
The supporter journey is key so our inhouse team make personalised welcome calls and provide the option for rolling reactivation and upgrade programmes for supporters.
My work with a new charity starts in advance of the campaign launch, and through more strategic-led conversations and project planning tools we develop a timeframe to work to that includes scope for creativity and an appraisal of what's worked before and what hasn't. Seamless communication is everything and the key to communication isn't simply the frequency – it's about transparency and providing an honest account and explanation. CATRIONA MARVEL
Account Executive
We'll take the strain out of managing the campaign and respect our charities' reputation, always placing your brand integrity at the forefront of our approach and as we secure your ROI. In short, we're all about transparency, compliance and collaborative relationships.
Expert account management
We build excellent rapport and stay on top of the day-to-day, managing every project with total openness and honesty.
Collaborative approach
We work closely with our charity partners as shared strengths always create the best ideas. We're one team with a common goal, and flexibility helps us get there.
Campaign strategy
We get under the skin of every cause through workshops with key stakeholders. In-depth understanding allows us to identify the most impactful approach for the best results.
Creative and design
Creativity is at the heart of our campaigns and our experience has taught us how to enhance our presence and bring your cause to life.
Compliance
As the face of our charity partner, your reputation is ours. Compliance is paramount, and comprehensive training and monitoring help ensure total professionalism at all times.
Detailed reporting
We provide clear, detailed and informative reporting. The insights and analytics allow us to continuously evolve and grow each programme.
"The Professional Fundraiser offer a first class service; everyone involved with the campaign is friendly and easy to communicate with, and are always happy to go the extra mile. Thanks for everything – we've really appreciated having you alongside us on this exciting step for our charity" Paul Moore, Individual Giving & Legacies Manager | Birmingham Children's Hospital Charity
"The Professional Fundraiser is a fantastic partner for us delivering exceptional quality and great customer service. Their donor retention is most probably the best in the sector, and the quality and longevity of the donors they recruit presents us with a very favourable ROI." Sherene Cawley, Direct Marketing Manager | Cats Protection
""Face to face fundraising is an integral part of our omni-channel approach at the British Heart Foundation. We were looking to enhance our presence further by seeking a brand engagement partner in this area - step forward The Professional Fundraiser. We knew we had found the right partner when the first step was a strategic workshop and full immersion in our communications platform; together innovating and formulating how to augment and tell the BHF story in this channel. Our results are going from strength to strength which is testament to the TPF's client approach and long may it continue"." Rachel Piggott, Head of Fundraising Engagement | British Heart Foundation
We said we take compliance seriously, and boy do we mean it! Our certifications are testament to the standards we adhere to and our commitment to ensuring only the best fundraising practice.
CERTIFICATIONS
Certified supplier with the Chartered Institute of Fundraising
External Lottery Manager with the Gambling Commission
Member of the Lotteries Council
ISO 27001 Data Security Accredited